Alter, fix, and make any geometry – without agonizing over where the document originates from. Covering all fields of mechanical design, CADMATE Mechanical is a professional designing and drawing software specially built for manufacturing. No matter what kind of design task you are facing, CADMATE Mechanical helps to complete your ideas perfectly.
Fully compatible with ACM, directly open, edit and save ACM drawings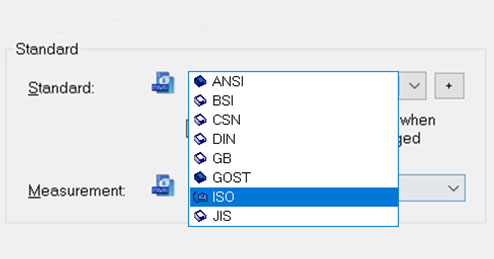 Standardized drawing environment
Built-in standards like ISO,DIN,ANSI,JIS,GB,etc. Support easy and flexible configuration and customization, leading to better design communication based on standardized working environment.

Dimensioning and symbol annotation
Complete symbol libraries and powerful dimensioning tools make complex drawing annotation easy and simple.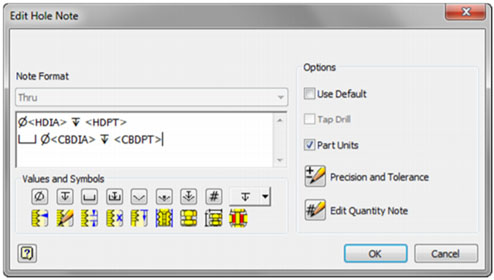 Edit Hole Note Dialog Box
When you edit a hole note, the changes apply only to the selected note. They do not affect the other hole notes in the drawing, even if they are on the same types of holes.
Holes You Can Annotate with Notes
You can select the types of holes for annotation:
Features created with the Hole tool
Extrude-cut circles and circular sheet metal cuts
Voids in extrude-join operations
Sheet metal features
Holes in features
Create Centerlines, Symbols, and Leaders
Documenting Views with Symbols
Adding Leaders and Text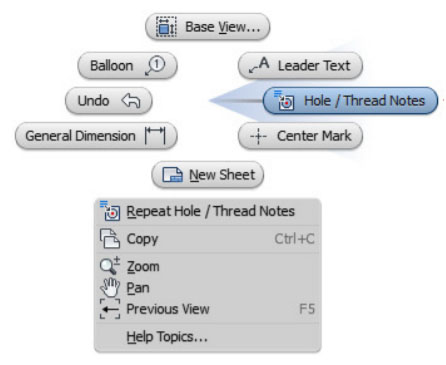 Key Features
Open, edit, and prepare parts from any CAD system
Easily convert DXF/DWG files into 3D data for machining
Jig, fixture, tooling, and mold design
Optimize models by editing rounds, chamfers, hole sizes, and draft angles
Integrated standard parts from Traceparts or Cadenas libraries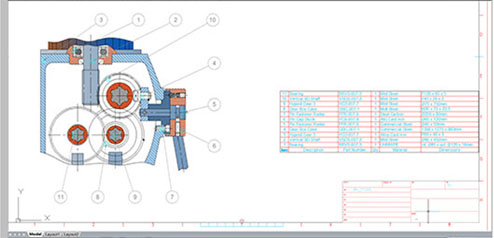 Associative Ballon and parts list, automatic BOM and data management
Smart association between ballon numbers and parts keeps data always accurate and up-to-date, automatically generates BOM and reduces operation errors.
Abundant standard parts and symbols, less repetitive drawing work
Customizable part and symbol libraries in line with standards simplify building,using and managing user's own libraries and help to save working time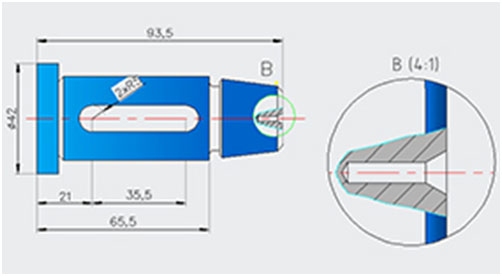 Detail View
Intelligent Detail View design tools could magnify the partial region by box selection in the drawing and easily create linked partial views with different scales.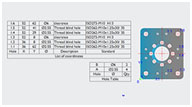 Hole Charts
CADMATE Mechanical supplies associative hole charts. The filter function in tables could help users list holes in different hole charts for optimizing manufacturing process.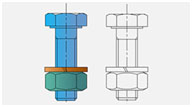 Hide Situation
Draws hidden lines to represent hidden edges, when you specify what objects lie in front and what objects lie behind. When you modify objects, they update automatically.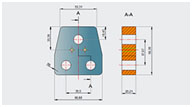 Section Line
Draws a section line and inserts the corresponding section view label in the drawing area.Sets properties for section view styles from section line dialog box.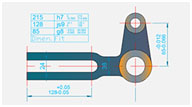 Fits List
Generates a fits list from the dimensions in the drawing area and places it at a location of your choice. If you add fits, the software attempts to update the fits lists.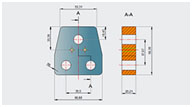 Chamfer/Fillet
Resize a chamfer using the original dialog parameters by simply double-clicking the chamfer. Chamfer and Fillet tools save valuable design time.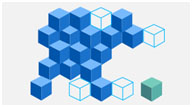 Integration Management
Accurate drawing data exchange with PLM/PDM/ERP systems. It will integrate the management of enterprise products.